Details
May 6–7, 2023
Washington Hall
153 14th Ave
Seattle, WA 98122
—
Free and open to the public!

Hours
Saturday, May 6
11am–6pm
—
Sunday, May 7
11am–5pm
—
PREPRESS Launch Party

Friday, May 5
Museum of Museums
Details and RSVP
here
About

The Seattle Art Book Fair is a free festival that celebrates independent publishing, book design, and books-as-art. The nonprofit event hosts local, national, and international artists, designers, and organizations and includes 65+ exhibitors, talks, workshops, and art installations. Find out more about the fair here.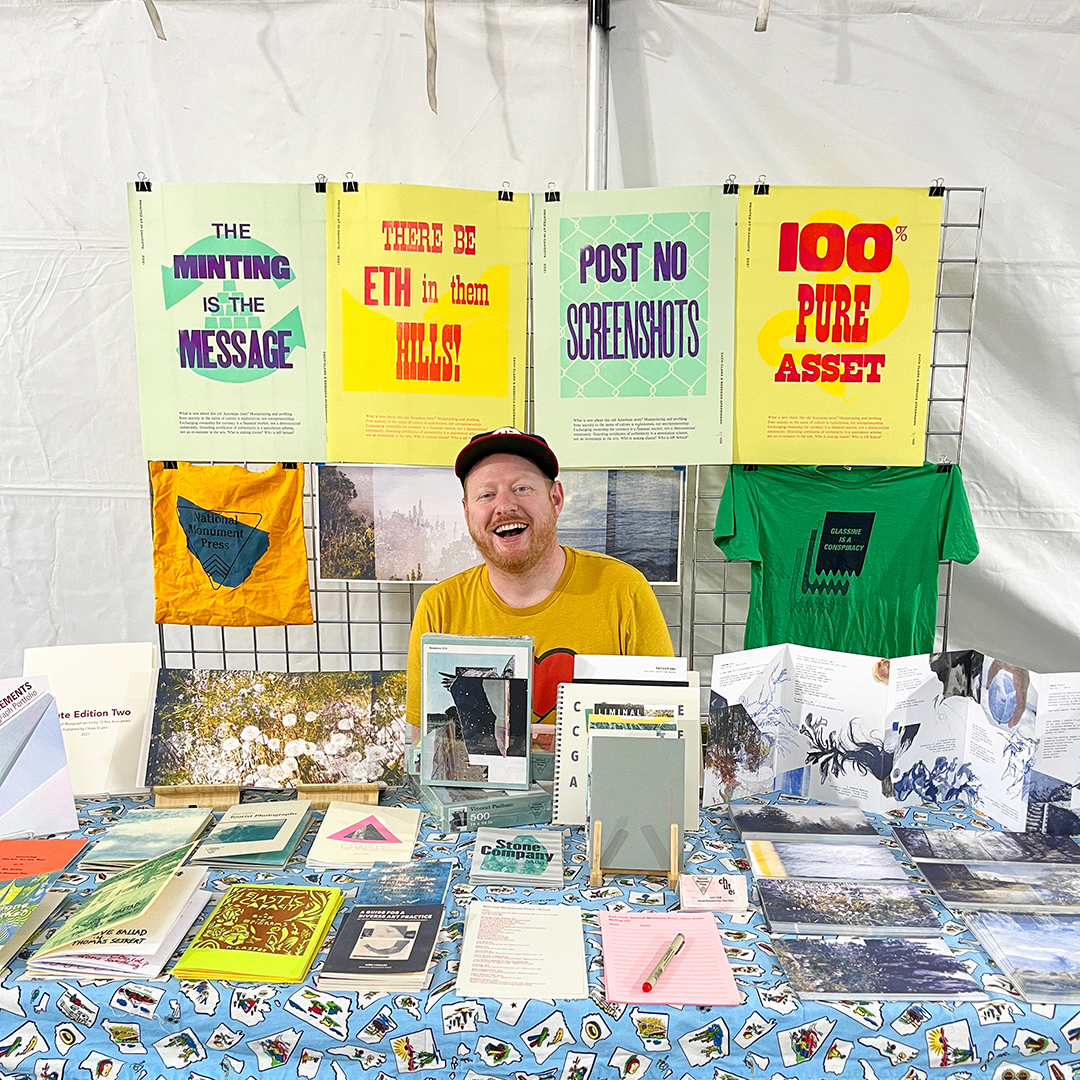 Exhibitors

See the Exhibitors page for more details.




Programs

SABF includes talks, workshops, and art installations from members of our extended arts community. All programs are free and open to the public:

Site/Archive/Cite by Carrie Bodle & Amaranth Borsuk is a mixed-reality art installation based on the National Archives at Seattle that interrogates the relationship of archive to place and public.
Soft Library by Colleen Louise Barry is a series of ongoing 1-of-1 multimedia artist books that investigate accumulation, chronology, and serial ways of making meaning. The books are simultaneously sculpture, drawing, color theory investigations, and found art.
A talk by Adam Mohr about the historical and political roles of zines.
A panel discussion led by Robert Baxter of Common Area Maintenance about fostering community and different paths to getting involved in art publishing.
Longitudinal Collaborative Sketchbook Art with Strangers by Katie Derthick / mark moonbeam is a talk about facilitating Art Sundays at the 88-year-old, historic Seattle dive bar Blue Moon Tavern.
A talk and discussion celebrating the 10-year anniversary of local publisher Minor Matters.
More programs TBA